3 Famous Cases Where Chicago Police Planted Evidence

Explore 3 infamous instances of Chicago Police planting evidence, shaking the justice system to its core; Jamar Lewis, Madison Hobley, and William Carter.
Within the ranks of Chicago's police force, three chilling cases have come to light that cast a grim shadow over the justice system.
Each case reveals a disturbing pattern of evidence tampering, raising serious questions about the integrity of those entrusted to uphold the law.
Remember—you don't have to consent to a search by police without a warrant, and you shouldn't. Many people think the police don't really plant evidence, but as you're about to see, they do. In sharing these stories, I hope to help you understand the importance of invoking your rights. They're there for a reason!
So let's get to the bottom of three famous cases where Chicago police planted evidence and destroyed innocent lives in our community.
Table of Contents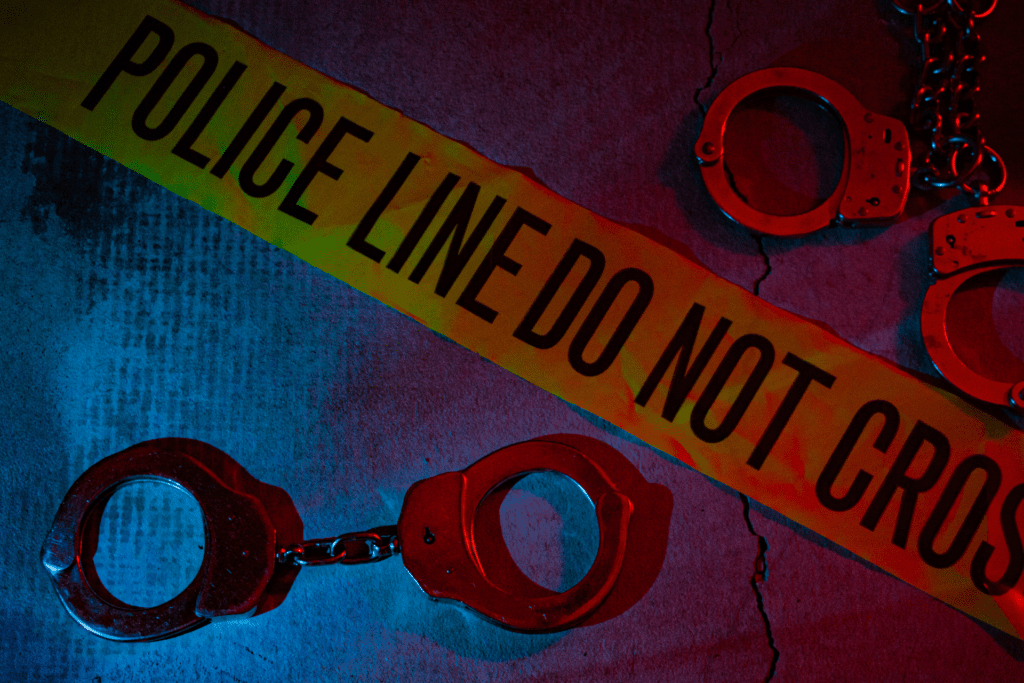 Madison Hobley was accused of a horrific crime—burning down his home with his wife and children inside. The four officers who interviewed Hobley claimed that he admitted to starting the fatal fire.
In all, the fire took the lives of his wife, infant son, and five others in an apartment building on January 6, 1987.
He was sentenced to death based on a purported confession and evidence obtained by Chicago police officers.
However, the alleged confession and incriminating evidence, including the supposed gas can used to start the fire, turned out to be fabrications orchestrated by those entrusted with upholding justice.
The Setup: Planted Evidence Includes Fake Gas Can
Hobley vehemently denied any involvement and insisted that the officers tortured him to force a confession.
During his trial, the prosecution relied heavily on the officers' testimony, but there was no record of the alleged confession.
The officers claimed their notes were damaged.
This cast doubt on the veracity of their claims. Moreover, critical forensic evidence indicating that the gasoline can presented in court did not have Hobley's fingerprints on it was illegally withheld.
The Truth Comes To Light: Gas Can Was Planted Evidence
Evidence emerged showing that the police had recovered a second gasoline can at the scene of the fire, which they had deliberately destroyed.
The implication of this withheld evidence was significant. Not only did it suggest the fire was set by someone other than Hobley, but it also pointed to a horrifying possibility that the can presented in court was planted to substantiate the false confession.
A diligent arson expert, Russell Ogel, testified that the gas can exhibited no signs of exposure to the extreme heat that would be expected if it were found at the actual fire scene.
Even the plastic cap on the can remained undamaged.
Ogel's testimony further highlighted that the fire likely started in a different area of the building than the prosecution had claimed.
Despite the compelling evidence indicating the possibility of planted evidence, the presiding judge, Dennis J. Porter, remained unconvinced and denied Hobley a new trial.
The Aftermath: Pardon Is Granted
It wasn't until Hobley's defense team persisted in their efforts that the Illinois Prisoner Review Board considered his case. Governor George H. Ryan granted Hobley a pardon on January 9, 2003.
(Additional sources for this case: Bluhm Center on Wrongful Convictions; Hobley v. Burge)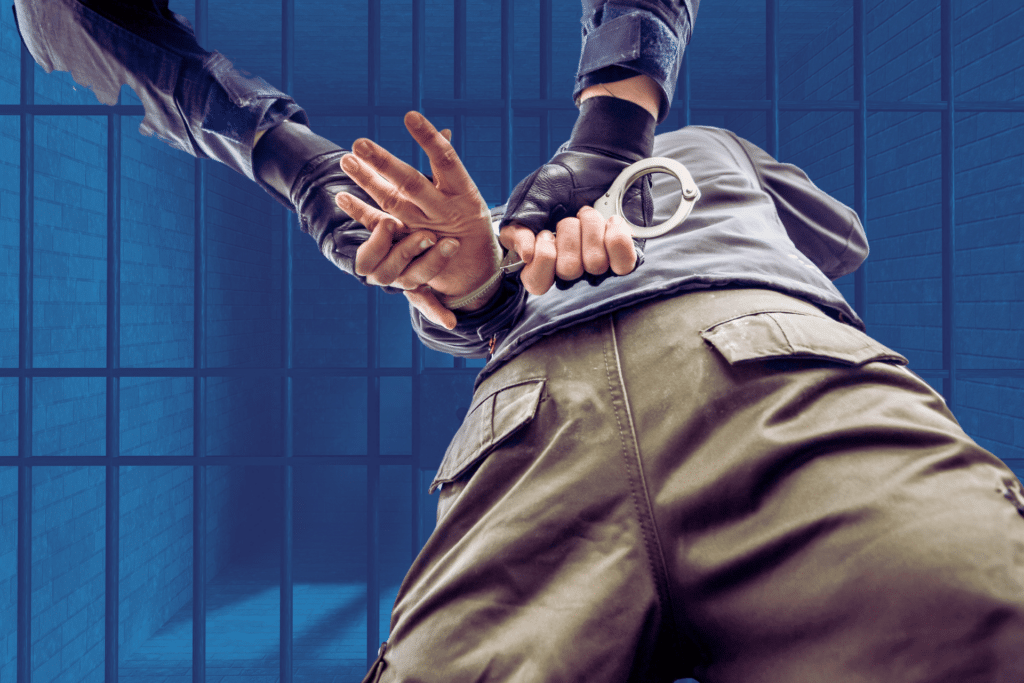 In 2004, a case unfolded in Chicago that would reveal a web of corruption within the city's police force. Officer Gerome Summers, working under the notorious Sgt. Ronald Watts, arrested 22-year-old Jamar Lewis on drug distribution charges at the Ida B. Wells public housing development.
The Setup: Planted Evidence Of Crack Cocaine
Police claimed that Lewis was selling drugs in the hallway of his aunt's 5th-floor apartment. They said he disposed of 50 baggies of crack cocaine down a trash chute in a nearby incinerator room when he suspected the police were closing in.
Lewis opted for a trial without a jury and faced Cook County Circuit Court Judge Marjorie Laws instead.
Officer Summers testified that he and his partner, Calvin Ridgell, conducted surveillance from a vacant apartment on the fifth floor. According to Summers, they saw Lewis making drug sales and radioed for backup when they suspected he was about to dispose of evidence down the trash chute.
During the trial, Lewis denied selling or tossing drugs down the chute. He claimed he was visiting his aunt's apartment to see his cousin when the police suddenly framed him and arrested him without reading his Miranda rights.
Assistant Cook County State's Attorney Barbara Dawkins said during the trial, "Your honor, these officers are unimpeached. They have no reason to lie. And they did not lie in this case as opposed to this defendant, who is a convicted felon, who stood before your honor and wants you to believe that he was basically framed—that these officers picked him out of all the people (in the building) and put drugs on him."
Turns out, that's exactly what happened.
To prove it, Lewis's defense attorney, Matthew Mahoney, presented photographs of the hallway to challenge the officers' account.
Mahoney argued that the officers couldn't have seen what they claimed to witness, given the limited view from their surveillance point.
Despite Mahoney's efforts, Judge Laws convicted Lewis of possessing narcotics, citing the officers' testimony as compelling evidence.
The Truth Comes To Light: Corrupt Officers Revealed
The situation took a dramatic turn in 2012 when Sgt. Ronald Watts and another officer, Kallatt Mohammed, were caught stealing money from an individual they believed was a drug courier but who was, in fact, an FBI informant.
Watts and Mohammed pled guilty in federal court to taking money from the informant, shedding light on their corrupt practices.
The conviction integrity unit of the Cook County State's Attorney's Office re-investigated cases involving Watts and his unit.
The probe revealed a disturbing pattern of over a decade of systematic extortion, bribery, and other criminal activities.
Numerous convictions, including Lewis's, were dismissed as a result.
The Aftermath: Overturning The Conviction
In 2018, Jamar Lewis was granted a certificate of innocence and received compensation from the state of Illinois for his wrongful conviction. He also filed a lawsuit seeking damages for the years lost due to the injustice he endured.
The path to exoneration was long and arduous, but it revealed the justice system's strength when it stands up against corruption.
(Additional sources for this case: Forejustice Innocence Database; Illinois 2016 | The National Registry of Exonerations)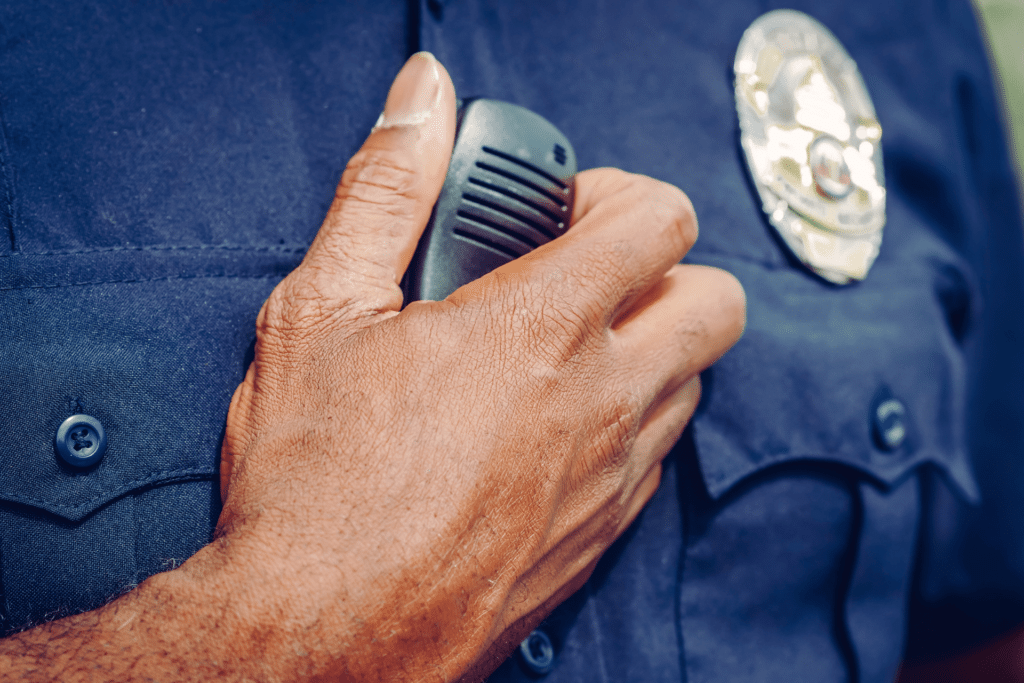 William Carter's life took a nightmarish turn when he ran into the same corrupt Chicago police narcotics officers from Jamar Lewis's case.
The officers repeatedly framed Carter from 2004 to 2006 by planting drugs and falsely accusing him of drug-related offenses. According to The National Registry of Exonerations, ""Corrupt Chicago police narcotics officers framed William Carter three separate times from 2004 to 2006 by planting drugs on him and falsely accusing him of either possessing or selling heroin and cocaine."
These officers, headed by Sgt. Ronald Watts operated within a narcotics unit known for stealing money from individuals, including drug dealers, and planting drugs on innocent people.
The Setup: Heroin Is Planted At The Scene
The first incident occurred on March 3, 2004, when Carter was just 18 years old.
Officers Kallat Mohammed, Alvin Jones, and Kenneth Young, Jr. arrested him for possession of heroin at the public housing development where he lived.
Carter immediately filed a complaint against the officers, accusing them of planting the drugs and falsely accusing him.
Despite the ongoing investigation into his allegations, Carter was arrested again on June 18, 2004, near the same housing development. This time, Jones and others charged him with possession of cocaine.
Carter filed another complaint, claiming Jones had punched him in the jaw and planted the drugs.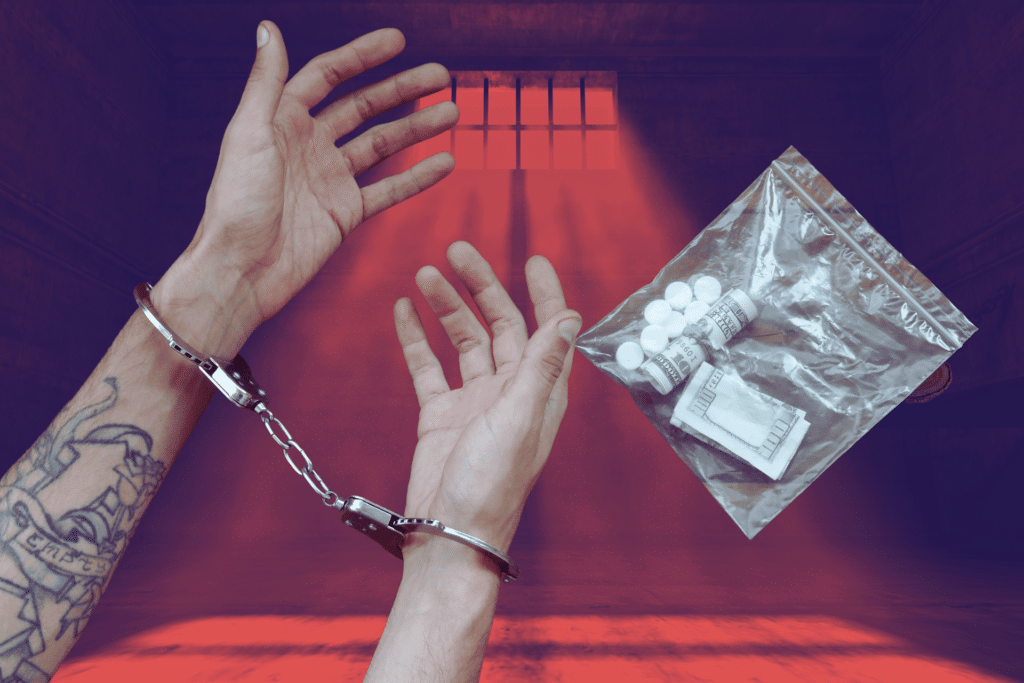 Shockingly, the Chicago Police Department dismissed Carter's misconduct complaints as "not sustained" in January 2005. Subsequently, in August 2005, Carter pleaded guilty to both charges and was sentenced to probation.
However, his probation was later revoked after being charged with domestic violence, and he was sent to a Cook County Jail boot camp.
The next injustice occurred on May 19, 2006, when Watts's narcotics unit arrested Carter again.
During this incident, officers arrested Carter, accusing him of selling drugs to a resident. But witnesses testified on Carter's behalf, contradicting the officers' claims.
The Truth Comes To Light: Officers Caught Stealing
In January 2007, Carter faced trial before a jury, where Jones testified against him.
In District Judge Robert Gettleman's memorandum opinion on the case, he summarizes Carter's accusations against Watts: "According to plaintiff, the "Watts Gang" engaged in robbery and extortion, used excessive force, planted evidence, fabricated evidence, and manufactured false charges against the residents of the Wells Homes."
Despite the testimony of multiple witnesses supporting Carter's innocence, the jury convicted him of possession of cocaine with the intent to distribute, leading to a nine-year prison sentence.
It wasn't until 2012 that the truth began to emerge.
Sgt. Ronald Watts and Officer Kallatt Mohammed were caught stealing money from a supposed drug courier, who was, in fact, an undercover FBI informant. They later pled guilty to these crimes in federal court.'
The Aftermath: Certificate Of Innocence & Compensation
The revelation of Watts's corruption prompted the Cook County State's Attorney's Office to re-investigate several cases tied to Watts and his unit.
The re-investigation exposed a shocking reality – Watts and his unit were potentially responsible for at least 500 wrongful convictions, bringing to light a grave miscarriage of justice orchestrated by corrupt officers entrusted to uphold the law.
As a result, numerous convictions, including Carter's, were dismissed in July 2017. Carter was granted a certificate of innocence and awarded compensation from the state of Illinois.
(Additional sources for this case: Carter v City of Chicago; NBC Chicago)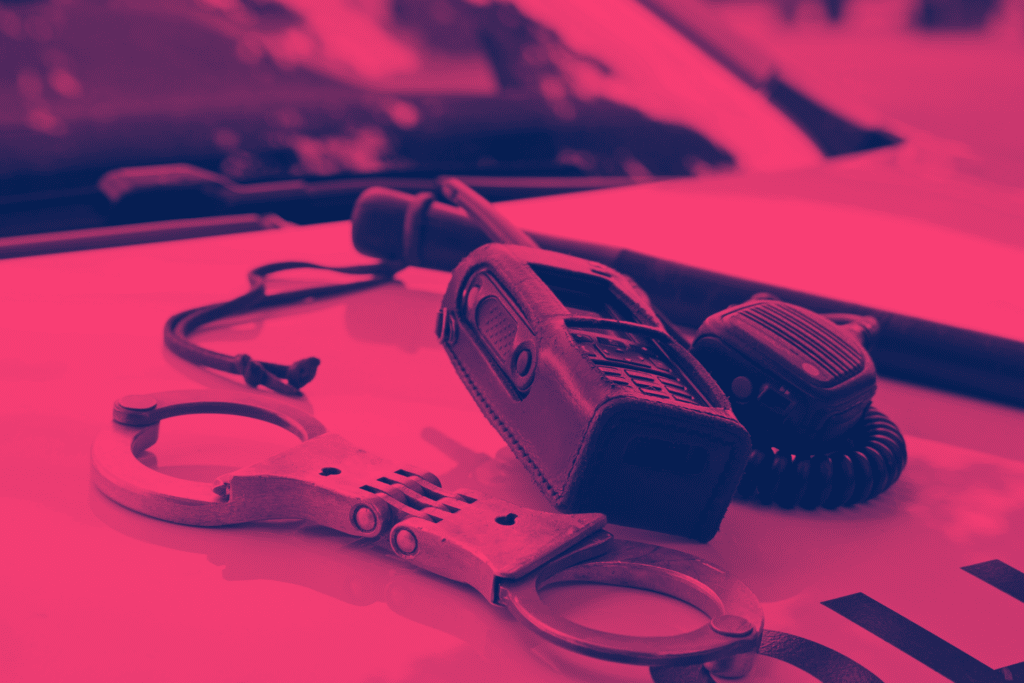 Don't let yourself follow in the footsteps of these famous cases where police planted evidence. If your rights have been violated, it's crucial to consult with a civil rights attorney who can provide the most appropriate guidance based on the case's specific circumstances.
Jordan Marsh can help you explore options for re-investigation or file an appeal. This may involve presenting new evidence, challenging the original trial, or identifying errors or misconduct.
Reach out for a free consultation today and see how Jordan Marsh can help you get the justice you deserve.