Chicago Police Shooting Attorney
If you or someone you know is the victim of an unjustified police shooting, you're entitled to compensation.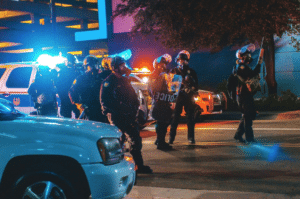 Jordan Marsh is an experienced Police Shooting Attorney ready to fight for justice and get you the best possible outcome. 
25 Years of Experience – Jordan Marsh has litigated hundreds of cases and 70 jury trials in state and federal court.
Don't Pay Unless We Win – If we take your case, we don't get paid unless you do.
Free Consultation – There's no cost for an initial consultation.
---
Be A Hero: Your Lawsuit Can Save Lives 
To curb unjustified police shootings and misconduct, we must first foster accountability and reform. Jordan Marsh is here to fight for your rights and empower you to seek justice and bring about change.
Civil rights litigation plays a crucial role in holding officers and police departments accountable. By filing meritorious lawsuits, we seek justice for individual victims while creating an incentive for law enforcement organizations to improve their practices.
Experienced Police Shooting Attorney Who Cares
Jordan supports the work of law abiding officers serving their communities. However, he's also passionate about holding accountable those who harm the very people they swore to protect. 
Jordan believes strongly that officers who engage in misconduct and violate the rights of citizens undermine the goal of effective law enforcement by disrupting the relationship between the police and the communities they are sworn to serve.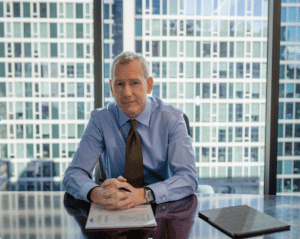 As Jordan guides you through the complex legal process of holding a rogue officer accountable for their actions, he'll help you answer questions such as:
What are my legal rights after a police shooting? 

What damages can I recover from a police shooting lawsuit?

How will I pay for my medical bills? 

What evidence do I need to prove my case?

Will I have to go to court? 
---
What our clients say:
"After I met with Jordan Marsh, I felt my story was heard and my case handled with honesty and straightforwardness. He achieved the best possible outcome. I had no idea my unfortunate experience and Jordan's diligent work could change the laws to a greater degree. The settlement that Jordan Marsh got me was way better than what I expected."  
"I am very happy with Jordan Marsh and highly recommend him."
-Andrea Dunn
---
Police Shooting Cases in the United States: By the Numbers
Illinois alone accounts for 10-20 fatal police shootings each year, with around 200 people treated for police-related injuries. 

In Chicago, black and brown people are 10 times more likely to be victims of a police shooting.
---
Get Justice With Chicago's Best Police Shooting Attorney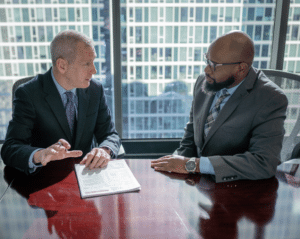 If you've been the victim of an unjust police shooting, contact Jordan Marsh today to discuss how you can vindicate your constitutional rights and obtain compensation for your loss. Schedule a consultation today and let's work towards a future of fairness, integrity, and public safety.
---
Police Shootings FAQs
Why do police shootings happen?
While the majority of police officers are law-abiding and dedicated to protecting their communities, some may use excessive force in situations when it is not necessary. This could be due to a failure to recognize signs of mental illness or disability, cultural differences, lack of de-escalation training, language barriers, or a number of other factors.
What legal options are available to victims of police shootings?
You may have grounds to pursue a civil rights lawsuit against the involved officer(s) or the law enforcement agency responsible for the incident. By seeking legal recourse, you can hold the responsible parties accountable for their actions and seek compensation for damages, including medical expenses, pain and suffering, lost wages, and other related costs. Consult with an experienced attorney who specializes in civil rights and personal injury law to evaluate the specifics of your case and guide you through the legal process.
How can we support the police while also advocating for reform?
Supporting the police and advocating for reform are not mutually exclusive. It's possible to appreciate the important work that police officers do while also recognizing the need for improvements and accountability within the system. Supporting the police means valuing their commitment to public safety and acknowledging the risks they face daily. However, it also means shining a light on police misconduct and advocating for reforms that promote transparency, accountability, and the fair treatment of all individuals. 
What can be done to reduce police shootings in the United States?
Civil rights litigation serves as a powerful tool to hold officers and departments accountable for their actions. Every time a citizen brings a meritorious claim, they are vindicating the rights of all Americans to be treated fairly and justly. By filing lawsuits against law enforcement agencies that engage in misconduct, we not only seek justice for individual victims but also create an incentive for these organizations to improve their practices.